ARISE IIP, a pan-African developer and operator of world-class industrial parks, is acquiring a 17.6% stake in Crystalchain, a French company expert in traceability through blockchain technology. Together, they are joining forces to combat climate change and strengthen traceability within industrial ecosystems. This joint initiative will be deployed across ARISE IIP's industrial parks and supply chains to measure and reduce greenhouse gas (GHG) emissions.
Recognising the challenge posed by climate change, ARISE IIP is taking proactive measures to reduce its carbon footprint. The events of COP27 and the growing pressure at government and legislative levels have made it clear that transparency and traceability are essential for meaningful change in global greenhouse gas emissions. ARISE IIP is proud to reinforce its commitment in this direction.
To this end, the group is joining forces with Crystalchain, a renowned French traceability expert in operation since 2016. Recognised for its high-level expertise and the reliability of its solutions by its customers in various sectors, Crystalchain has developed solutions and a platform to trace and measure a company's impact on its supply chains' activity. The platform supports traceability actions and supports regenerative projects, helping businesses achieve net-zero operations in line with global climate objectives.
Through this new venture, ARISE IIP is committed to continuing the adoption of innovative solutions to monitor and assess the environmental impact of its supply chains. Ultimately, ARISE IIP intends to deploy this solution in the countries it operates in, such as Benin (cotton, cashew and soy), Gabon (timber), Togo (soy, sesame, cotton), Ivory Coast (cashew), Republic of Congo (timber), Nigeria (agri products), Chad (meat), among others.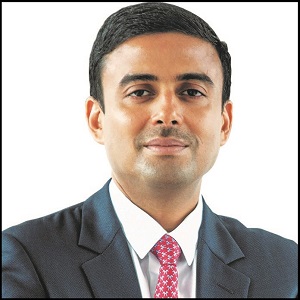 Gagan Gupta, Founder and CEO ARISE IIP says, "At ARISE IIP, we are deeply committed to contributing to finding a balance between catalysing economic development and combating climate change. Across all our industrial zones in Gabon (GSEZ), Benin (GDIZ), Togo (PIA) DRC, Tchad (Laham Tchad), DRC (CIP), Republic of Congo (PIC), Côte d'Ivoire (ZIC), Rwanda (BSEZ), Nigeria (Remo Economic Industral Cluster) and Sierra Leone (Sierra Leone IIP), we use the highest international standards to achieve their goal of carbon-neutral industrialisation. In line with this commitment, we are delighted to partner with Crystalchain to enhance trust throughout the entire chain in relation to environmental protection."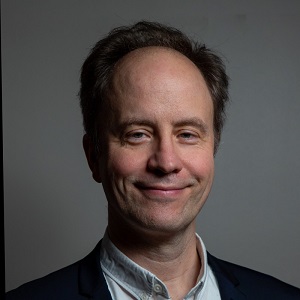 Sylvain Cariou, CEO of Crystalchain says, "In a constantly evolving world, traceability isn't just about transparency but a commitment to excellence and sustainability. At Crystalchain, we innovate daily to allow companies to measure, understand, and ultimately reduce their environmental impact, paving the way towards a future where commerce aligns with ecological consciousness and responsibility."
About ARISE IIP
ARISE Integrated Industrial Platforms (ARISE IIP) is a pan-African developer and operator of world-class industrial parks committed to making Africa thrive. We identify opportunities in commercial and industrial value chains across Africa, and conceive, finance, build and operate the necessary infrastructure, playing a catalytic role in supporting countries to transition to an industrial economy. We are driven by the pursuit of green growth; our ambition is to unlock the continent's industrial potential while neutralising our carbon emissions and climate impact. ARISE IIP is currently present in Benin (GDIZ), Togo (PIA), Gabon (GSEZ), Côte d'Ivoire (ZIC), and more. GSEZ was ranked the world's best special economic zone in the timber sector (2020 FDI ranking).
About Crystalchain
Since 2016, Crystalchain has been a leading expert in the field of traceability through blockchain technology. The company develops innovative solutions and platforms that measure business impact and support regenerative projects, facilitating the transition to net-zero emissions operations.
Contacts: