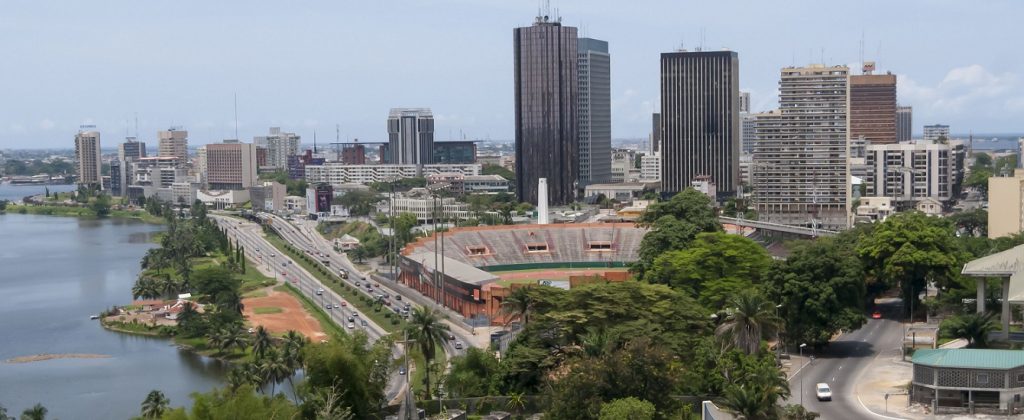 Most people are aware of the initial stages that led to the recognition of the infamous Silicon Valley. The valley was not a result of a particular discovery or discoverer, but rather a multitude of steps, processes, innovations, and infrastructure solutions that factored in to make it one of the biggest tech hubs of the day.
Economic Hub Explained
Economic hubs are business clusters formed around a particular region due to certain economical, technological, and social factors. These region-specific factors come into play and ensure that businesses can avoid short-term drawbacks and enjoy long-term gains. The characteristics of the region play an important part in its recognition as an economic hub. Some of these conditions include, but are not limited to:
– Proximity to tradelines
– Existing infrastructure and communication network
– Existing financial institutions and incentives offered by the regional government
– Access to human resource
– Access to raw material
Economic hubs are often referred to as the 'heart' of the region as they extensively promote the development of the region and its various constituents. In the case of Africa, adding geographical advantage to existing trade has resulted in massive turnover and FDI. These economic hubs have given an edge to the continent in terms of competitiveness and standardization.
Types of Economic Hubs in Africa
Economic hubs have been touted as a prime tool to push people towards migration as they ensure the curation of gazillion resources under one roof. Time and again, economic hubs have changed the face and destiny of prominent cities in the world. These cities found their way to heavy investment and innovation from global partners. The initial investment in economic hubs by the public sector has also paid massive dividends to all stakeholders.
Financial hubs
A financial hub is a particular area buzzing with the activities of various prominent financial institutions working in national and international capacities. These types of economic hubs are responsible for providing multiple financial services and easing the exchange of goods and services in an economy. An example of a financial hub is the Wall Street area in New York City.
In Africa, South Africa is touted as a major investor in the development of financial hubs. The fast growth of fintech firms in South Africa has been made possible due to the quick fixing of infrastructure network issues and deeper mobile and internet penetration. The clamor around blockchain technology and cryptocurrency have also quickened the transition speed.
Trade hubs
Trade hubs are special category economic hubs designated to handle a massive turnout of physical goods and services. By bringing both quality and quantity under one roof, these hubs act as a one-stop shop destination for buyers.
Prime characteristics of trade hubs are:
– A relatively stable price due to the massive quantity of products
– Seamless access to export and domestic markets
– Existence of intermediary agents for better coordination of services
– Provision of promotion subsidies and services to push smaller players to the front
– Customized infrastructure and logistics depending upon the commodity type and characteristic
In Africa, trade hubs are being developed by formulating policies that support manufacturing for certain products. Textile production in Togo is already bringing in a wave of growth and development for regional and international stakeholders. These hubs ensure localized development of goods and services by ensuring the availability of premium infrastructure.
Industrial hubs
Industrial hubs are economic hubs that are focused on certain industries and provide end-to-end resources to ensure the goods reach the markets on time. Industrial hubs are focused on creating value for one or two industries by bringing resources under one roof and aligning them with the existing policy framework in the region. For instance, Africa has initiated multiple policy interventions to facilitate the development of the timber industry. The growth of Forest related products in countries like Gabon is a recent example of such interventions.
Sometimes, the distinction between various economic hubs may not be very explicit. For example, certain hubs may be identified as industrial hubs, but they also lead to the growth of indirect businesses. Now that we are aware of the different types of economic hubs, let us try to understand the level of growth and development in Africa facilitated by these hubs.
Role of Economic Hubs in Africa's growth and Development
A lot of countries in Africa went on to be identified as economic hubs due to the large-scale structural reforms undertaken by political leaders. These reforms were also monitored at multiple levels to ensure smooth implementation. Eventually, several regions gained a significant position and captured a sizeable market share, notable ones being Abidjan in Côte d'Ivoire[i] and Cotonou in Benin.
Currently, countries like South Africa, Nigeria, and Egypt have shown extensive progress in the development of economic hubs. Similarly, Rwanda and Mauritius perform well on 'ease of doing business' parameters due to the large scale of incentives offered by political leaders. Trade has increased over time along with its share in the country's GDP. Egypt has emerged as the largest beneficiary of FDI in 2019, owing to the growth of financial economic hubs in the region. The government in Egypt has facilitated the push by offering a regulatory sandbox to fintech innovators, under which fintech groups and companies can test their products and services in real markets, under the constant watch of the central bank.
Regional Economic Hubs in Africa with Immense Growth Potential
The growth of regional economic hubs in Africa has led to the global recognition of Africa as a key player and partner for innovation, quality assessment, and value addition. African countries like Gabon and Togo have shown economic prowess by quickly addressing challenges related to hub development through sound policy frameworks. These regional hubs have led to a growing influx of capital from developed countries in the form of FDI. Below are three prominent economic hubs showcasing growth potential for the future.
Abidjan
Abidjan in Ivory Coast is a prominent economic hub with a vast transportation network facilitated by the Economic Community of West African States (ECOWAS) free trade area. Abidjan acts as a central trade link between the global community and Western African countries, by promoting both intra-African and Inter-African trade.[ii] An excellent road network has also helped in easing the supply of goods like Cocoa, timber, and cotton. According to World Bank, both the short-term and long-term outlook for the region remains positive, due to its massive reservoir of natural resources.
Nkok
Nkok in Gabon has no dearth of natural resources or political inclination to transform the production and manufacturing level in the region. Nkok is one of the few regions in the world that not only calls for sustainable development but ensures that businesses stick to sustainability goals by reducing their carbon footprint and contributing to a greener environment. The Gabon Special Economic Zone developed by Arise IIP currently caters to 22 industrial clusters from more than 19 countries. The region has a huge variety of premium wood and protein-rich fish.
Cotonou
Cotonou is widely recognized as the 'economic heart' of Benin and has time and again proved its support for the development of West African countries. The port of Cotonou is where 90% of the international trade is conducted in Benin and maintains connections with countries like Mali ad Burkina Faso. The Glo-Djigbé Industrial Zone (GDIZ), developed by Arise IIP, is just 45km from Cotonou and has simplified the industrial processing of cashew, cotton, shea nuts, and soybeans.
Why are Regional Economic hubs Important in Africa?
The growth of regional economic hubs in Africa has given an impetus to bigger projects and business goals. By promulgating economic hubs quickly, the continent has displayed a huge appetite for flexible infrastructure solutions and FDI. These hubs are also giving way to upskilling of local communities, which are firm on working harder for localized value development. The regional hubs are an effective pathway to turn Africa's growing population into an asset. By preparing the groundwork for the establishment of several policy frameworks, they also ease the business ecosystem, thereby enhancing FDI and investor interest.
---
[i] World Bank. "Côte d'Ivoire Economic Outlook: The Economy is Still Dynamic, but not Inclusive." 21 Feb 2019. Accessed 12 Sep 2022.
---
[ii] Tralac. 2019. Ivory Coast: Intra-Africa trade and tariff profile – 2018.
---
Interested in learning more about active and upcoming economic hubs in Africa?