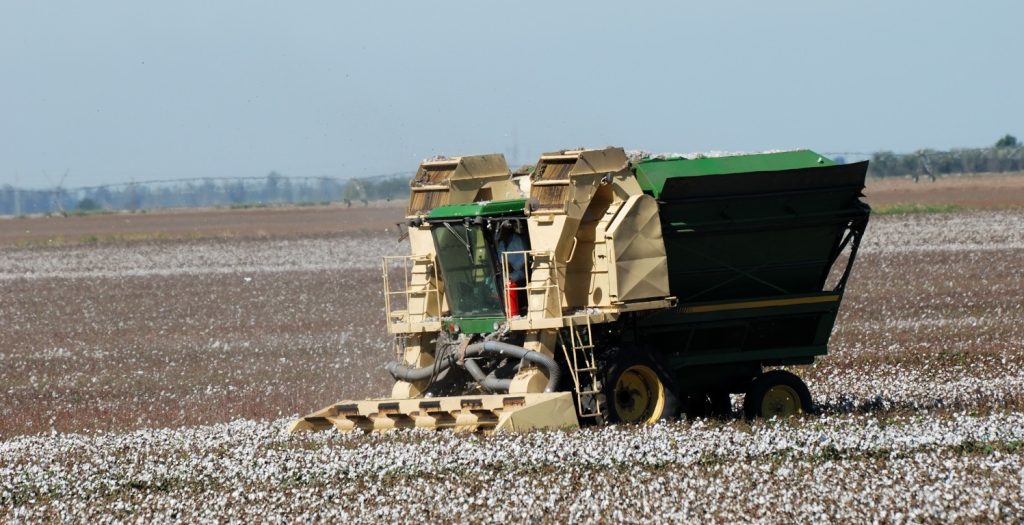 Did you know that Rwanda was the first country in the world to ban plastic altogether? Or yet again, that it is a landlocked country in East Africa, with a rich biodiversity, offering a plethora of unique experiences to its visitors?
These are just a few examples of the various perks of the African continent. With its booming young population, rising investor confidence, and unprecedented political inclination to take part in global supply chains, increasing investment in infrastructure solutions and various other sectors, it is about time the world witnesses just how much Africa can thrive.
Top 5 Major Industries in Africa
While population growth trends may be worrisome for a few countries, according to Agence Française de Développement (AFD), a prominent French Financial institution Africa's population is predicted to be at 50% under the age of 25 by 2050, accelerating its workforce boom. The positive induction of the under 25 population, can trigger technological innovations, a considerable increase in educational qualifications, as well as a spurt in skill level and global investment. As some countries continue to focus on short term issues born out of the Covid led healthcare crisis, economies like Gabon, Togo, or yet again Nigeria are up for the long haul to take over the global stage. Below are top five major industries in Africa with huge potential to finetune the continent.
Fishing Industry
While the world was busy judging the ability of a fish to climb a tree, the African waters have been fostering wide varieties of fish.
According to Globenewswire, The global fishing market is expected to exceed $30Bn by 2028 with a CAGR (Compound Annual Growth Rate) of 4.2%. With no dearth in the presence of waterbodies, (the Great Fish River and Black Kei River to name a few), the African fishing sector is predicted to continue its full bloom.
Some of the current factors contributing to growth of the fishing industry are:
– Well-integrated transport systems to ensure rapid transportation of fish from the sea to the market.
– Exotic varieties of fish like Tilapia and Nile in local waters that continue to draw attention from global fishing players.
– Technological advancements and improved fishing vessels and use of gill nets.
– Adoption of sustainable fishing practices by commercial organizations.
– Greater foreign investment as a result of politically stable environments.
In the wake of the MC12 Fisheries subsidies agreement of the WTO and biologically unsustainable ways leading to fish stock depletion worldwide, the African economy has been quick to resort to ocean friendly ways. Improved weather forecasting projects like African SWIFT– developed in collaboration with the University of Leeds, are aimed at Informing precise weather conditions for local and commercial fish hunters. Another community led project called 'Fish for tomorrow' by Ripple Africa, a charitable institution is currently underway. The project intends to safeguard fish breeding area by taking cognizance of local community needs.
Mining Industry
As the world moves towards net zero emission targets, one may wonder: Is the future of the mining industry is as dark as a mine itself? However, resulting statistics are a celebration to the African mining industry.
Africa is home to 30% of the world's mineral reserves. While raw materials continue being exported largely to developed economies like China and the USA, financial investment continues to come in. From precious metals like Gold and Platinum mined in South Africa and Botswana to diamond production in DR Congo, the African mining industry continues to fuel technological innovation across the world.
As we move to cleaner energy sources, the African mining industry is embracing itself for long-term profits. According to recent findings, energy transition demands greater mineral usage. The 2050 and2030 goals set by major economies demand huge mineral investment. For instance, rare minerals like silicon and uranium are required at all points in order to fuel the low emission carbon cycle. Similarly, building a solar farm requires 3x more mineral resources than a same-size coal plant. While there is no winning and losing in the shift to cleaner energy and zero carbon emissions, Africa's victory is two-fold; one on the climate end and another on the financial end.
Agriculture Industry
The sector today provides employment to more than 2/3rd of the population and contributes to 30-60% of each country's GDP. While subsistence farming is largely practiced by local communities, FDI in the sector has seen rapid increase with investment of more than $48000 billion between 2003-2017 from foreign players. The industry is bound for a much striking decade due to the following reasons:
– Farmland rates in Global North economies such as Europe and the USA are at an all-time high (owing to declining food grain production and increasing food security needs of the world). Land rates are skyrocketing for as high as $30,000 per hectare. Therefore, investors are keen to invest in Africa with its wealth of 30% of the world's arable land.
– The ripple effects of a growing African population include urbanization, increased food demand and diversity in crop variety to keep up with the modified demand. All this will lead to greater innovation in cropping pattern and technologic resources.
– Sub-Saharan Africa has portrayed immense appetite for growing cash crops like cashews and coffee, which have been in demand for time immemorial. The rich variety of cotton, maize, coffee and palm oil from Togo and Benin is a rage amongst the affluent investment hubs.
Overall, Africa is set to take both the intra and inter-African trade of agricultural goods in the upcoming few years. The growth is already apparent with Africa exporting more than 30% of agro processed foods from a mere 10% in 1994.
Oil and Gas Industry
Growing populations, increasing petroleum prices, and an unstable world order have made Africa a promising oil exploration region.
North and West African regions have contributed around 10% to the world's export demand in 2021. Countries like Nigeria, Equatorial Guinea, Gabon, Tanzania and Uganda have rich reserves of fossil fuels and extensive hydrocarbon spots. Political interventions in the form of incentives are offered to investors in countries like Angola to attract investment in the sector. The cherry on top is the constant discovery of oil reserves and relatively lesser commercial exploration. Countries like Nigeria are further looking to privatize a number of power stations to meet local and international needs. This gives foreign players a much wider role and profit margin.
Textile Industry
The textile industry is estimated to have a value of more than $1000 billion (men and women apparel combined, but excluding wedding wear, athleisure, children's wear and luxury items). Sub Saharan African textile industries have grown at an average of 5% a year, for the past 15 years to reap the benefits of growing fabric demand. However, there has been some decline in certain regions owing to lack of resources for keeping up with increased demand. For instance, electricity costs in Africa are three times more than Asia, making it difficult for the economy to compete with manufacturing giants like China.
With plenty of human resources and duty-free access to huge apparel markets like the USA and EU, Africa has huge potential to harness the textile industry. However, a strategic approach to streamline supply chain and fill infrastructural gaps is required to unlock this potential. The recent upsurge in the number of startups getting registered from the region is a positive step in this direction.
What lies ahead?
The challenge to further attract investors with its rich human and natural resource is something that the African continent is looking forward to. The improved rankings in the Ease of Doing Business report by World Bank and positive political interventions are recent manifestations of this as well. Sustainability and climate driven challenges are as much Africa's as they are the world's. Today, major industries in Africa are much more open to innovative solutions and constructive criticism, in both words and action.
Want to learn more about major industries to do business in Africa?