Founder and CEO – ARISE IIP, ARISE IS, ARISE P&L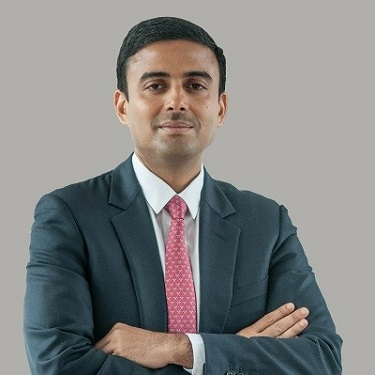 Gagan Gupta is a seasoned entrepreneur, boasting 20+ years of professional experience, of which 12+ as a top executive. He is the Founder and CEO of ARISE IIP, ARISE IS and ARISE P&L, three companies specialized in designing, financing, building and managing state-of-the art infrastructure across Africa. Starting from the ground up, he succeeded in creating three specialised verticals, making it one of the largest infrastructure investment platforms in Africa in less than 10 years.
Investment cumulated to USD 2bn+ (USD 4bn+ committed to date) has been made to develop a portfolio of 15 large-scale infrastructure projects across Africa. Gagan Gupta's success derives from his unique ability to structure win-win partnerships (both public and private, including with world-class international groups), his unparalleled operational and execution capacity (all projects delivered on-time and on-cost, with successful and growing operations), his ability to manage all stakeholders effectively (States, private sector, civil society, etc.), and his talent for building and leading top-notch management teams. To support ARISE development, Gagan has secured solid partnerships with top-tier private and public shareholders, at both holding and assets level.
He has also recently launched a new fund dedicated to fostering Africa's sustainable industrialization (with the support of reputable investors and key current employees). The fund has a broad investment mandate: SEZs, ports & logistics, power, sustainable mobility, industrial transformation units, etc.
Highly conscious of the environmental challenge, Gagan Gupta has put sustainability at the core of all its companies' operations and strategy, promoting traceability, use of renewable energy, biodiversity preservation, and carbon neutrality. In 2021, ARISE IIP's Gabon Special Economic Zone became the first carbon-neutral industrial zone in Africa, a year after being ranked the world's best industrial zone in the wood sector by FDI Intelligence-Financial Times. In 2022, he was appointed Vice-President of the Giants Club, an initiative of international conservation. Furthermore, he has invested in AERA Group, the largest originator and trader of environmental certificates in Africa, notably to support large-scale landscape conservation programs.
Married and father of 2 children, he is passionate about innovation and is a member of the X-Prize board, a Silicon Valley based organization running large-scale global competitions to crowdsource solutions to the world's key challenges. He has a passion for running, and has organized with ARISE, the first official Marathon in sub-Saharan Africa in Gabon, with more than 14,000 participants each year.
Gagan graduated from the University of Delhi, the ICAI and is a gold medalist chartered accountant.