Ludhiana
PHD Chamber of Commerce and Industry in partnership with ARISE IIP is organising a series of Road shows on "Exploring Business Opportunities in Africa" with an objective to sensitise the Indian Industry about the various opportunities of bilateral economic cooperation between India and the countries in the African continent.
The Inaugural road show of the series was organised with the support of Chamber of Industrials and Commercial Undertakings (CICU) on 1st September 2023 at CICU Complex, Ludhiana.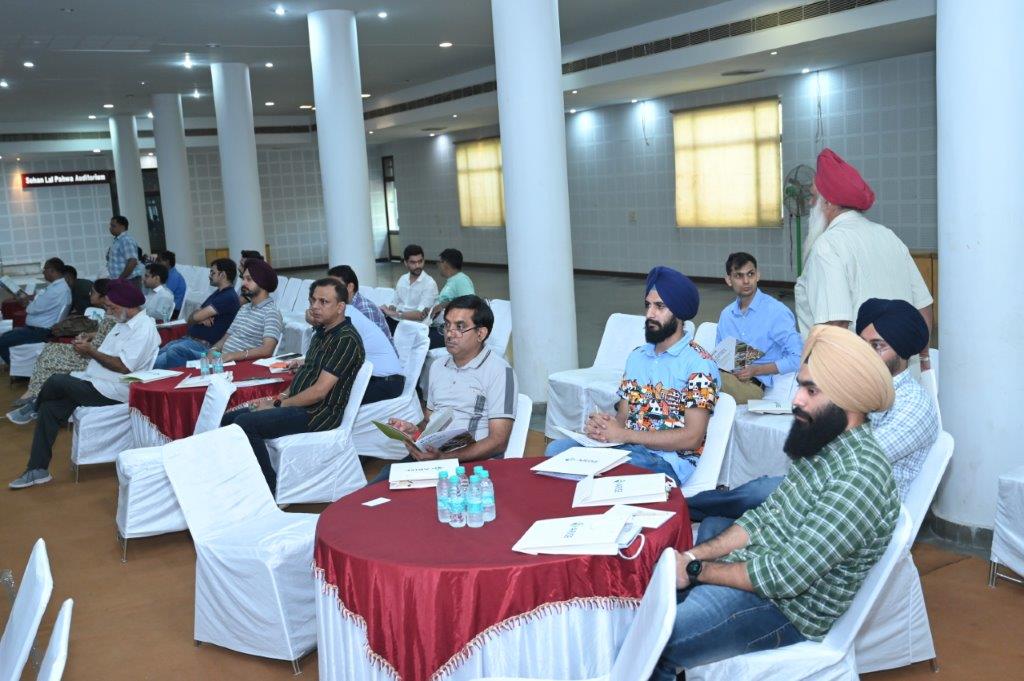 Mr. Vishal Garg, Co-Convenor, Regional Taxation Sub-Committee, PHDCCI, while welcoming the delegates highlighted that it was the opportune time for the Indian Industry to explore opportunities of mutual interest with their counterparts in Africa.
Mr. Amit Kaushik, ARISE IIP, while delivering a presentation covering the various prospects of doing business with Africa highlighted that Africa is the continent of future and there are several countries specifically in West and Central Africa which are already doing sizeable business with India. He also highlighted the various incentives offered by ARISE IIP to Indian investors.
Mr. Upkar Singh Ahuja, President, CICU, while thanking PHDCCI and ARISE for organising the road show in Ludhiana highlighted that Ludhiana is one the leading Industrial cities of Punjab having close business relationship with Africa and felt that organising such road shows was the need of the hour.
Dr. S.B. Singh, Convenor, Regional MSME Sub Committee, PHDCCI, while delivering a formal vote of thanks for the session encouraged ARISE IIP to organise more such shows in other cities of Punjab as well to harness the true business potential that existed between India and Africa.
The session was moderated by Mr. Niraj, Director (International Affairs), PHDCCI.
The session was attended by more than 100 business houses of Ludhiana and concluded over networking High Tea.
Ahemdabad
Ahmedabad Roadshow was conducted in collaboration with Gujarat Chamber of Commerce and Industry- 25th August 2023.
A groundbreaking event that holds immense promise for the textile industry was organised by Arise IIP, in partnership with the Gujarat Chamber of Commerce and Industry (GCCI). This event was tailor-made to invade the expansive potential of the textile sector and foster connections that drive growth.
Event Highlights:
Networking Hub: Extensively engaged with the prominent leaders, industry experts and visionaries from the textile domain.
Textile Industry Focus: Dived deep into the scope of textile industry and unravelled opportunities, related trends, and prospective innovations.
Local Insights: Gained a valuable scope of landscape around the textile industry, setting perspective for decision making.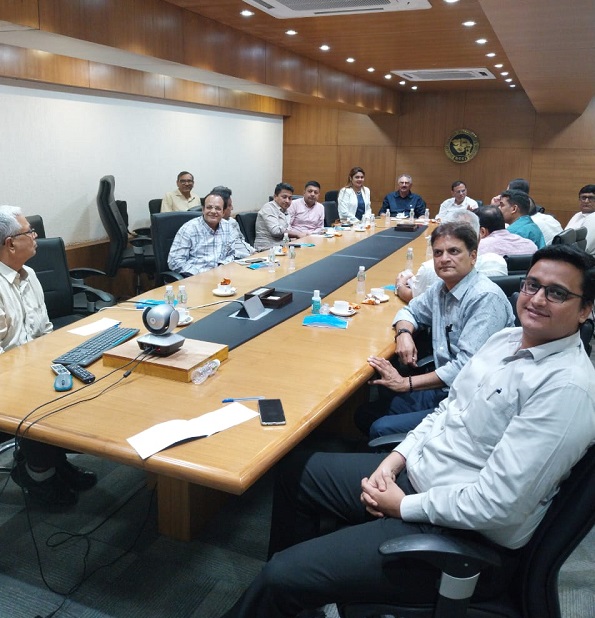 Morbi
Morbi Roadshow was conducted in collaboration with Asian African Chamber of Commerce and Industry.
An exceptional event that has helped redefine business prospects for Arise IIP in Morbi on 24th August 2023. We joined forces with the Asian African chamber of commerce and industry (AACCI) to present an exclusive roadshow. This dynamic collaboration was designed to propel possibilities to new heights, connecting with an array of cross-continental opportunities.
Event Highlights:
> Global Networking
> Industry- specific Discussions
> Local Insights and possibilities
> International business Prospects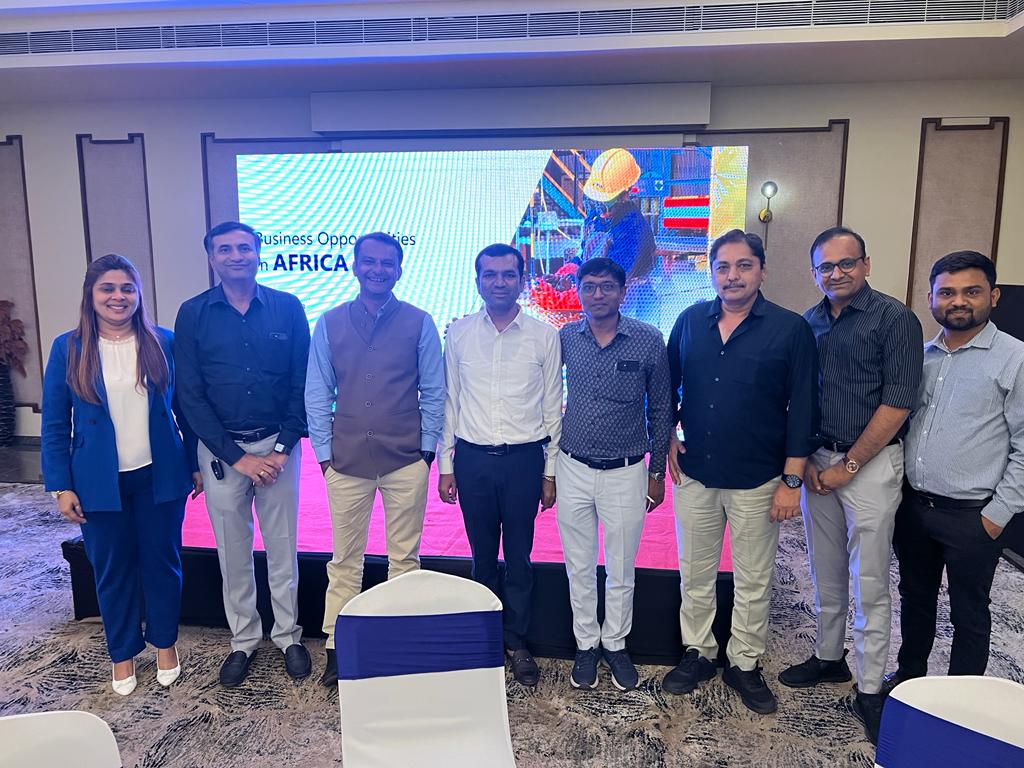 Mumbai, Ahmedabad, Pune
ARISE IIP, in partnership with The Confederation of Indian Industry (CII), conducted a series of roadshows in three prominent Indian cities: Mumbai, Ahmedabad, and Pune.
These events provided a unique opportunity for industry leaders to convene and engage in insightful discussions on the potential business prospects in Africa. As a distinguished speaker, Mr. Nikhil Gandhi, Executive Director & Chief Business Officer at ARISE IIP shared his expertise and profound insights on business opportunities in Africa.
The roadshow served as a pivotal platform for fostering strategic alliances and networking opportunities, enabling us to pave the way for sustainable industrialisation, growth and development.