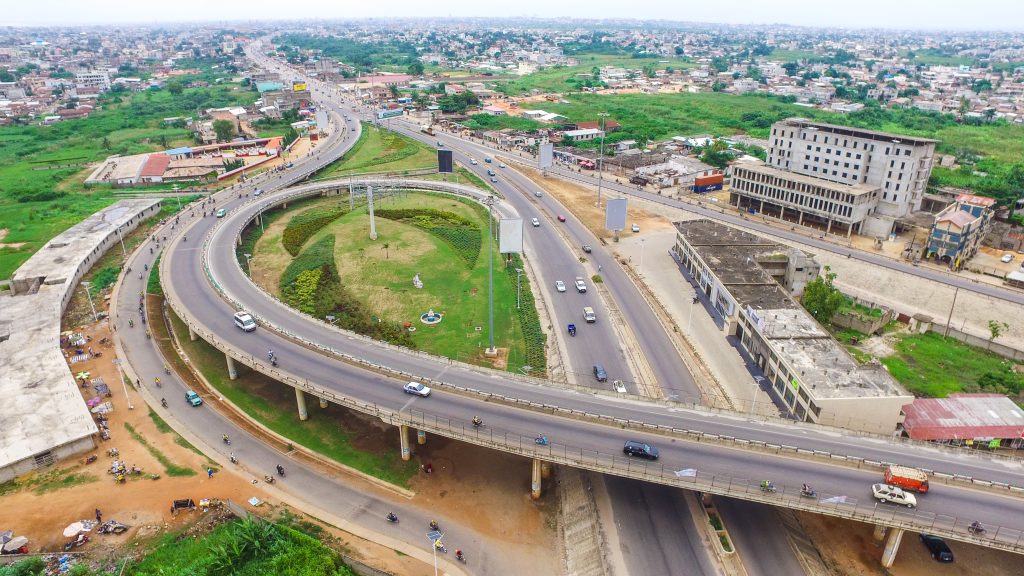 According to a report by Mckinsey, resources in Africa contribute to only 1/3rd of the growth numbers that have surfaced in the recent few years.[i] The rest of this contribution comes from several rounds of structural changes introduced since independence. Some of these changes along with their repercussions are discussed below.
The Economy of Africa between 1979-1999
The first oil crisis of the mid-1970s posed a significant blow to rather young and fragile economies of Africa, leading to financial instability and a balance of payment crisis in many countries. The wave of democratization along with the emergence of new leaders brought with it many newfound changes, some of which managed to hold key importance overtime. Along with democratization came several international organizations with multiple plans and agreements to fuse growth elements into the continent. Broad adjustment programs were implemented in collaboration with International Financial institutions (IFIs) like the World Bank and the International Monetary Fund. Post-1998, these organizations shifted from such broad programs to condensed versions that focused on sector-wise growth.
However, this growth was short-lived as the East Asian financial crisis of 1997 caused a major trade shock in the economies of Africa, triggering civil wars and supply chain disruption.
The Economy of Africa after 2000
The 2008 financial crisis and the recent pandemic happened to be tragic events that tested the resilience of the African economy. As political leaders kept on introducing structural changes and unveiling infrastructural solutions to support the initiatives of stakeholders, it was not long before the continent reigned in as a production hub for manufacturers and investors. The rise of entrepreneurship and diversification also peddled this growth level. Over time, lucrative opportunities developed in the extractive, production, refining, textile, and agriculture sector. The continent is fast moving towards developing a strong information and communications technology sector to foster regional integration.
Upcoming Trends expected to give a push to Africa's economy
The Africa we know today has come to be recognized as one of the strongest continent with both diversity and innovation at peak. The ability of African states to not just partake in matters of global importance but become the influential factor has also increased substantially. By focusing on traditional industrial and agricultural sectors that are tied to their consistently growing labor demands, the region has been able to craft a sustainable developmental path. Certain regional and global trends have quickened the pace of African transition by setting strategized partnerships and resource sustainability at the core.
Urbanisation spurred by rapid population growth
Africa's current population of 1 billion plus people is set to double by 2050, giving a push to urbanization. Cities of strategic importance hold a lot of potential and hope for citizens and have gradually transitioned into urban hubs. African countries, over the years, have developed several economic zones around key regions, providing an impetus for populations to settle in neighboring areas. Regions like Cotonou in Benin have become mass employers because of the recent development of GDIZ, an integrated industrial zone dedicated to the local transformation of raw products like cotton and cashew. The supply chain mechanism is well aligned with community needs and focuses on the sustainable development of products without exhausting the country's reserves.
Consumer-focused applications due to deeper mobile penetration
Mobile phone technology is essential to the technological advancement of local populations. The deeper penetration of mobile phones has provided the region with sound knowledge of changing digital environments. According to statistics, 75% of the continent has got SIM connections.
However, mobile phone penetration differs dramatically from region to region. Kenya has been able to reap the benefits of mobile phone-based usage and innovations. The glowing result of Kenya has put other economies of Africa on a similar path to deepen the use of mobile phone technology as it can give an impetus to international trade and digital innovations.
Increased demand for upskilling and higher education institutions
The path to reduced poverty and increased development lies in educated or trained individuals which are prepared to take future-proof decisions. Several African leaders in the past few years have refreshed their bids for higher education institutions in the region by partnering up with eminent global educational organizations. Similarly, companies with their factories and mills in Africa are hopeful of the African youth with a refreshing zeal to upskill themselves and contribute more holistically to overall organizational growth. The development of the Integrated industrial economic zone in Benin by Arise IIP also focuses on the upskilling needs of the community. The establishment of Textile training centers inside these zones also attracts fresh talent to upskill themselves along with earning a substantial lot for their family.
Integrated manufacturing capacity development
Integrated manufacturing capacities provide two major benefits to countries; 1. Enhancing the production capacity of the region, 2. Boosting international trade by simplifying the supply chain and providing access to defined partners.
The development of Special Economic Zones (SEZs) and Industrial Parks (IPs) in Africa has helped increase the value of localized products like raw cotton and timber. These products were previously exported in their raw state and later transformed into the final product of garments and furniture by importing countries. The progressive attributes of SEZs help regions to access developed mechanisms to boost local production capacity. The trade agreements also improve total exports without compromising on regulatory terms.
Push to renewable energy due to climate concern
Home to world's largest forests, Africa has little reason not to be a crusader of renewable energy. Furthermore, the availability of huge renewable resources owing to the continent's geographical positioning has been adding to the year-on-year GDP growth. The attention given to the renewable energy sector comes from the pressing climate concerns and the Paris Agreement on reducing the carbon footprint of economic activities. Being a hub of natural resources, Africa's plan to further process these materials into high-value-added products depends on its manufacturing capacity. Stimulating these manufacturing capacities requires power, therefore making renewable energy the exclusive sustainable solution.
In less than a decade, several so-called 'grossly mismanaged' economies of Africa have transformed their global image into one showing positive prospects for future innovation. However, continued development goals are hitting certain roadblocks. Some of these challenges have been discussed in the next section.
Economic challenges facing Africa
In the past half-century, the economy of Africa has taken a visible U-turn. Numbers have raised to match some of the most developed economies of the world, but the trust quotient has also increased. Despite these crucial improvements, some challenges akin to any other economy in motion are coming along.
Technological diffusion
Technology is the one major participant gradually making its way to Africa's mission of optimizing its production capacity and scaling its economy. Technological advancements in sectors like agriculture, mining, and production, are improving labor efficiency and advancing goal attainment. For instance, the use of drones and enhanced AI in agriculture are reducing the time needed to finish these activities while compiling strong data to assess any inefficiencies. Measuring each data by using set algorithms and data structures can also assist the continent in removing the barriers in setting up a sustainable supply chain.
Income inequality
Africa is home to some of the cheapest labor force in the world. The combined effect of fewer opportunities and a large population often leads to income compromise. High-income sectors like industrial capacities have a skewed representation, pushing people towards low-skilled manual work which often provides meager income. However, this image has been changing with the large-scale development of SEZs in countries like Togo, Benin, Cote d'Ivoire, and Gabon. These industrial chains are bringing mass employment opportunities for both skilled and unskilled people, while reducing the amount of effort required to search for a job. Upskilling centers are developed inside these zones to facilitate skill upgradation with ease.
Conclusion
Over the years, the African economy has experienced interventions from multiple fronts. The workforce is further expanding the industrial sector to create domestic employment opportunities. The economic pulse is high, with most countries in Sub-Saharan Africa displaying influential numbers and growth projections. An Increasing number of partnerships aimed at sustainable value addition to existing products are being brought into implementation, many of them being already implemented by Arise IIP, and currently operating at 100% capacity or undergoing construction and further development. The vision and mission put forth by these agreements are what the continent needs to become a manufacturing powerhouse.
---
[i] Mckinsey & Company. Lions on the move: The progress and potential of African economies.