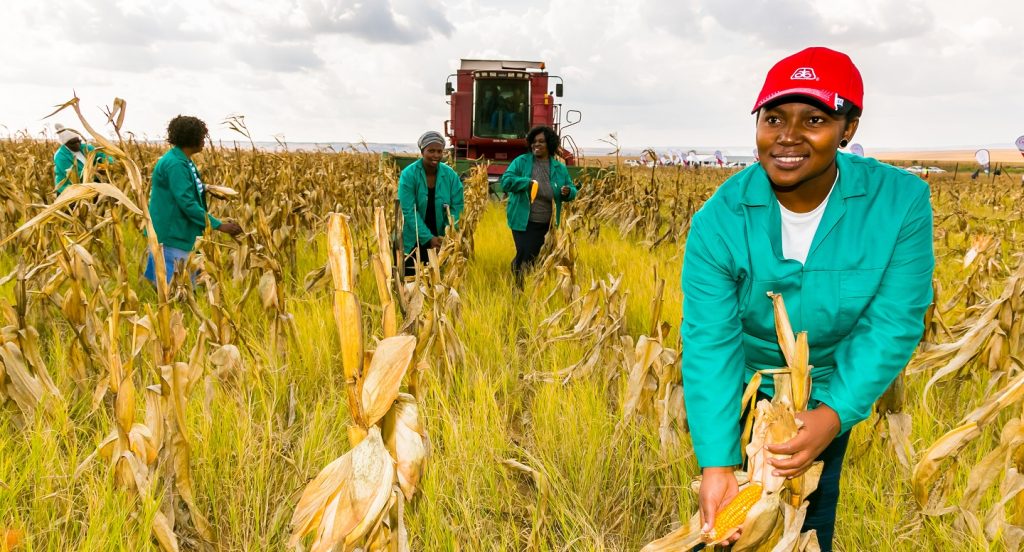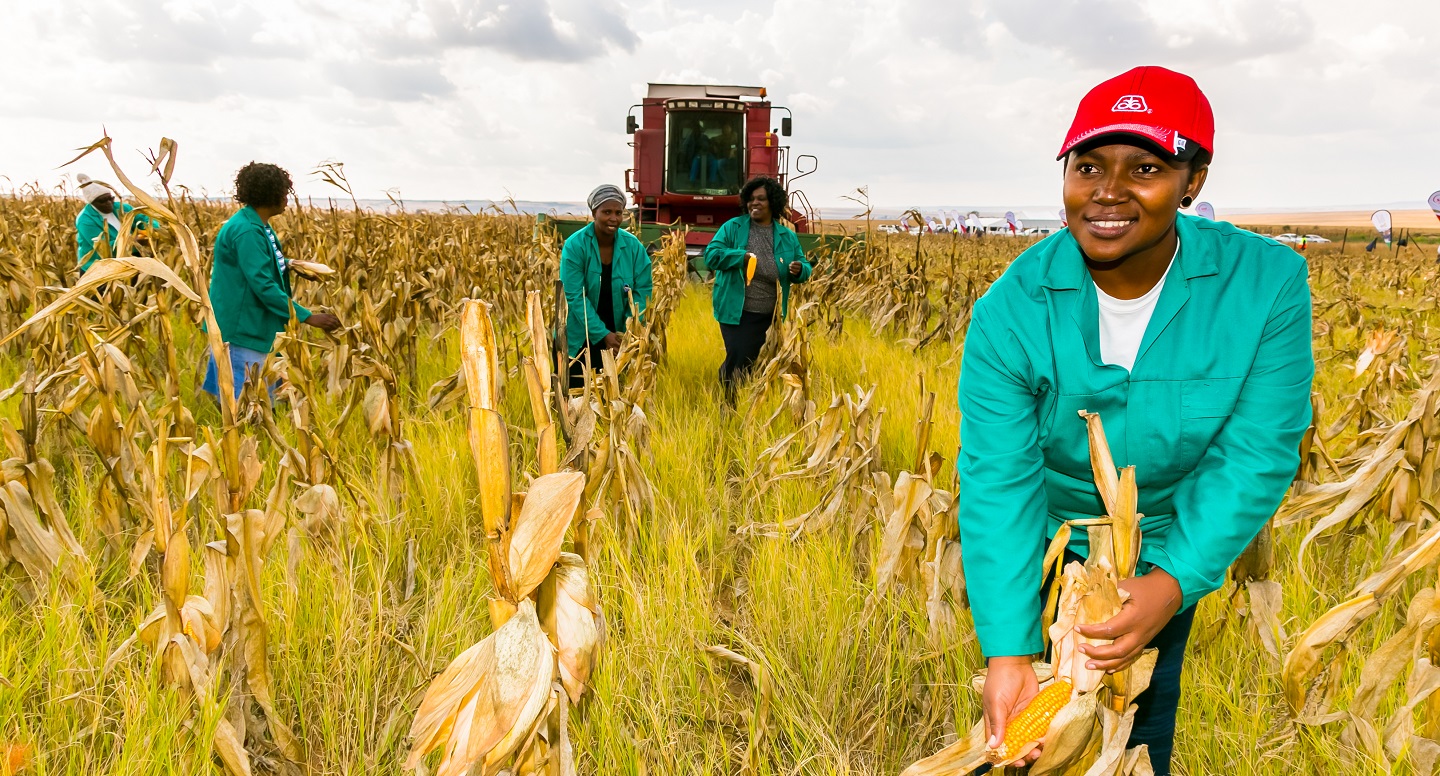 Africa is the second largest continent in terms of size and population with one of the shortest coastlines. However, there is no dearth of beached whales all around in terms of growth and profit capacity. Most of the African countries are combining programs of structural adjustment with traditionally profitable businesses to derive maximum output and increase employment rate. In this attempt, some of the industries have managed to surpass their projections. These top 10 industries in Africa are heading the developmental goals of the continent by delivering on key promises of output, productivity, innovation, and employment. Let's dive deep into the fastest-growing industries in Africa that are turning out to be the center of attention.
Fishing Industry
Africans began commercial fishing as early as 1500, made possible by the extensive fish variety found on the coast of East and West Africa. Today, Africa contributes 8.1% to world fishery production, a surge from 5.9% in 1950. Some of the reasons to explain this increase are:
• Expansion of Exclusive economic zones (EEZs) to 200 miles,
• Technological advancements in the marine sector, brought in by higher investment and progressive policies,
• Unprecedented focus on food security by the world,
• Rising cases of undernourishment,
• Interest from developing countries to harness the fishing capacity of African waters.
Fishing in Africa contributes to 24% of the GDP,(1) according to the World Bank. It also employs 12 million people, 59% of them being women engaged in processing and fishing operations. The industry began as a way of subsistence in Africa and gradually escalated into a much rivaled one. The profits from Fishing are massive, owing to changing dietary patterns worldwide.
According to a crucial report, 'opaque fishing practices' are one of the crucial reasons for Africa to be behind its blue revolution.(2) Two-third of African countries are losing out on this revolution, despite being connected to the sea. Reasons include illicit and opaque trade practices, unregulated catches, and unreported fishing activities. Going forward, Africa's focus is on building better surveillance technologies to dissuade those who are depleting the water resource of its wealth.
Textile Industry
The textile industry in Africa has been active since pre-colonial times. While some regions advanced with a relatively greater number of industries, others competed on a small scale with small industries that grew like mushrooms. These industries were given an upper hand by low-wage daily workers who were available in plenty, thanks to the ever-growing population of the continent. The wealth of these industries can be pictured in the words of Heinrich Barth who was a popular German African traveler. According to Barth, the textile occupation was largely carried out post-harvest period, ensuring unparallel quality and skillset. The items were then sold in markets that stretched from present-day Senegal to Chad along with European nations.
After gaining independence, Africa went ahead with two different phases of textile growth:
| | |
| --- | --- |
| PHASE 1: Import substitution (Late 1950s-1980s) | PHASE 2: Promotion of exports through Export Processing Zones (since the 1990s) |
| Phase 1 included measures like import quantity restrictions, customs duties, surcharges, and a complete ban on certain items. Since the World Trade Organization (WTO) was not yet formed, the policies were easy to implement, so much so, that the 1960s and 1970s came to be referred to as the 'developmental decades.' Phase 1 ended with the two oil price shocks and structural adjustments. | Phase 2 began with several sub-Saharan African countries developing export processing zones for export exclusive production. Domestic consumers and investors were not brought inside the purview of these EPZs. Rather, incentives were provided to foreign investors to increase FDI in the sector. |
In the last few years, Africa is focusing on innovating further in the textile sector. For example, South Africa has expanded itself to technical textiles, by developing items for hemp used in aeronautics. H&M recently opened textile mills in the continent due to the availability of large-scale workers and the manufacturing environment.
Today, Africa fulfills almost 10% of the global cotton requirement. The opening of Togo's Plateforme Industrielle d'Adetikopé bolstered the localized development of the textile value chain. The project has goals to convert more than 50,000 tonnes of Cotton fiber into more than $70 million ready-to-wear garments.(3) Similar economic zones are being developed in Benin's Cotonou and Gabon's Nkok. The projects are aimed at embedding self-reliance into the very core of the textile industry, enhancing its global reputation.
Mining Industry
Africa was probably the first continent to begin the process of iron ore extraction for painting on rock surfaces. 20,000 years ago, the Ingwenya mine in Swaziland (Southern Africa) was the first mine to be extracted. Later, the mines facilitated global trade led by European countries. Post-independence, several countries took to 100% nationalization of the sector owing to the need for industrialization. However, the stakes were lowered eventually to facilitate inclusive growth and bring in the private sector for improved financial gains.
Africa is a major producer of some of the most precious minerals and metals in the world. From precious metals like Gold and Platinum to production-inclined metals like Iron and Nickel, the economy reeks of reserves in every region. DR Congo is the third largest diamond producer in the world whereas Rwanda and DR Congo together form the biggest producers of Tantalum. The sector is an attractive one for FDI from various countries of the world. Moving forward, a positive state outlook can be seen in the form of assistance offered to the industry. For instance, Both Uganda and Tanzanian mineral policies make it imperative for the sector to contribute to the national GDP. There is also growing public sentiment to participate in the growth of the mining industry.
The step-by-step methodology adopted by African Mining Vision (a joint plan by African nations to bolster mining-related growth) led to the establishment of the African Minerals development center. The center offers strategic assistance to realize the aim of the plan, adopted in collaboration with the United Nations Economic Commission for Africa (UNECA) and the African Development Bank. The social and environmental impact of the industry is often under scrutiny but the large-scale adoption of protective gears, adherence to safety laws, and standards and procedures for handling conflicts at the site are bearing fruits for the industry.
Infrastructure Industry
African countries have a huge appetite for planned infrastructure projects, the result of which can be seen in terms of increased FDI and government expenditure. Since 2000, infrastructure investment has hovered around 3.5% every year, leaving behind a huge gap between supply and demand. According to numbers, the investment in this area needs to increase by 1% to ensure equitable access to public and real GDP growth. Infrastructure spending has risen substantially in the past 15 years. However, a lot needs to be done in areas like internet and electricity connectivity, rail density, road density, mass transit system, and affordable housing.
According to a report by Mckinsey, most infrastructure projects in Africa can be turned into a success story by planning, securing offtake agreements, openness and not an aversion to risk management, conducting feasibility studies, and proper coordination between different departments.(4) The report also mentions that the right programs can bring in close to $550 billion worth of investment into the sector.
Over the last few years, African countries have shown unparallel readiness to transition into an infrastructurally strong continent. In 2017 alone, the government spending in the sector was 42% of the total investment. Between 2013-2017, the per year spending in the sector has been around $77 billion, which is twice of what the continent was spending between 2000-2006. As Africa continues to tread on the path of development, infrastructure spending is only going to rise. With a growing population, the industry is set to see major FDI from the world.
Agriculture Industry
Agriculture in Africa was mainly done for sustaining the growing population. Over time, the sector transformed into a powerful one, with renewed capacity for innovation, data analytics, use of artificial intelligence and machine learning for field tracking, etc. Africa experiences bi-annual rainfall, which assists the growth of diverse natural vegetation. The sector contributes 23% of the GDP, along with employment generation for more than 60% of the population.
Farmers in Africa usually have small holdings instead of large acres but the expansion can be done easily due to the large area of unattended agricultural land. According to a report by Mckinsey, the extent of untapped agricultural land can be as much as 840 million hectares.(5) The report also mentions how large-scale investment in the sector could attend to both the African food demand and Global food security. The major crops grown in the continent are- cocoa, Cashew, tobacco, Coffee, oranges, Cotton, Sesame seeds, black tea, cocoa paste, fresh grapes, etc.
However, a major thrust is needed to ensure the export of higher valued and finished agricultural goods. African goods that leave the border are usually raw items that are further processed for gaining high-end value. Small processing units find it difficult to acquire affordable inputs for a time long enough to sustain themselves, eventually losing out to bigger market players. This is essentially the problem that Special Economic Zones (SEZs) are trying to solve in several regions of the continent, such as the ones in Nkok and Togo. These integrated industrial zones developed in collaboration between Arise IIP and the African government create solutions that ensure the realization of optimum production value of every raw product.
Oil Industry
Africa is home to 1/6th of the top oil-producing countries in the world and contributed around 9.6% to the world's output in 2019. During the first decade of this century, the oil contribution to the world supply was even higher. However, as prices came to a standstill, production also followed the trend. Between 2000 to 2011, the African oil industry experienced unprecedented growth in terms of labor productivity and inflation- the former went up and the latter went down. Countries like Nigeria and Angola have been able to attract investor interest due to their large oil reserves. Other popular countries include Gabon, Tanzania, Uganda, and Mozambique. Despite having large oil reserves, Africa's oil industry is not able to effectively realize its potential. Reasons include but are not limited to:
• Lack of pipeline infrastructure and refinery capacity to enhance oil production
• The huge distance between final consumers and processing sites
• Gaps in investment to build up investor sentiment
• Need for embracing digitalization to quickly acquire data for key decisions
• Risk planning
Several positive events have also followed up the remarkable performance of the sector. For instance, countries like Ghana and Mozambique have recently entered the competitive ground with staggering production value. The recent discovery of oil reserves and continuous exploration, closer proximity to Asian countries, and investment in newer processing units like the Coral floating Liquified Natural gas development in Mozambique are significant steps.
Finance Industry
A healthy financial sector propels the economic health of a country. Africa underwent liberalization during the 1980s-1990s, closely followed by several reforms in the financial sector. Steps have been taken to ensure wider financial inclusion, improving the business environment, quick adoption of regulatory frameworks, banking system overhaul, and increased investment in market infrastructure. Combined with structural reforms, the sector portrayed invincible numbers that are in line with the global trend.
The African financial industry has also shown great resilience and flexibility in terms of the insurance sector's ability to ride the Covid wave. According to data, 69% of insurance companies and agents agree to have adopted resilient business models to help them stay profitable in the long run. Positive changes can also be seen concerning financial institutions' plans for the next decade. More than 50% of financial institutions have suggested seeking collaboration with profitable and technologically upgraded businesses, rather than choosing to compete with them. Decision makers in these institutions are much more open to independent directors in financial committees than ever before. The risk appetite has also grown due to changes in the regulatory environment and growing digitalization across the continent.
Transport sector
Africa's journey to full-scale development rides high on its transportation sector. With the rising African population comes the trend of urbanization. As more and more people continue settling in popular urban areas, the transportation sector in Africa becomes even more attractive.
Logistics make up more than 70% of a product price in Africa, as compared to less than 6% in the United States. Decoding the logistics of the transportation sector, therefore, lies at the heart of new startups and companies. The development of e-logistics in the continent has gained investment from companies like Google, mobilizing the vast population and commercial goods. The continent has established a fair share of air routes, port networks, rail networks, and road networks. According to data, even with year-on-year growth in developing transportation routes, Africa currently has lopsided growth, e.g. majority of highway network in the continent is restricted to the Central zone.
There has also been slight reduction in terms of revenue from last year, driven primarily by Covid-related restrictions. According to African Union, the port infrastructure in the continent requires upgrades to ensure large-scale handling of passengers and bulk cargo. Maritime ports in Africa handle almost 10% of the global trade. According to AfDB, cargo volume moving through these ports has tripled in the last decade. Therefore, the transportation sector has a lot of development to experience in the upcoming years with growth expected to more than just double.
Healthcare sector
The healthcare industry in Africa has experienced a revolutionary change over the last decade. The Healthcare system in Africa runs via the closely built partnerships between government, private sector, donations from Not-for-profit organizations, and community participation. Substantial investment can be made in the quality and quantity of hospital beds, provision of better processing units for pharmaceuticals for bulk production, and qualified human resources to aid in comprehensive patient care.
The African healthcare industry is estimated to exceed the valuation of $250 billion by 2030. This number opens up a gap of 14% in terms of resource allocation. With an advancing population growth rate and changing dietary patterns of the continent, the continent with a 25% of disease load poses a lot of challenges to the world. Rising cases of both non-communicable and communicable diseases provide an opportunity for closer collaboration between leading medical institutions for inclusive growth that leaves no one out of the basic healthcare ambit.
Further, technology and innovation are being embraced to assist in medical procedures for patients in the region. From drones that deliver medications and reports in a remote area to solar-powered cribs for jaundice-affected babies, African healthcare is embracing solutions that promote equity and healthcare access. Governments across the region are also coming up with policy frameworks to ensure all-weather safety nets for their citizens.
Space Industry
Like most of the world, the African space sector is government driven with year-on-year interest buildup from commercial players as well. Space activities have accelerated the growth of thousands of startups that continue to deploy spare faring for commercial gains. The African satellite TV market has an edge with a bigger pie in terms of the total share. More than 250 startups have already started working towards the democratization of Space activities. The current value of the sector stands at more than $19 billion and is expected to surpass $22 billion by 2026. Geospatial technology is gaining momentum with a push from both the private and public sectors. Earth observation (EO) technology provides a route for targeted delivery mechanisms and improved location maps. The data is highly sought after by newer businesses whose entire business model stands on the shoulder of EO data tracked from satellite activity.
The lengthy development time in the construction of large satellites becomes a road blocker. The integration of IoT and early warning system can also strengthen the prospects of the industry for worldwide recognition and taking up of space programs. Investment can trigger innovation that propels growth and development in the right direction.
Conclusion
Africa's climate is changing; all-time high stability, political prowess, technological advancement, and rising population have all given birth to promising real-time growth. Africa has taken a stake in almost every growing industry with prowess to utilize existing resources without exhausting them completely. Renewed interest from stakeholders is also diffusing more investment into these sectors.
---
References
[1] World Bank. "Africa Program for Fisheries."
[2] World Economic Forum. "Millions of Africans depend on fishing. We must stop the plunder of their oceans." 7 June 2017. Accessed 29 Aug 2022.
[3] Oxford Business Group. "Which private players are investing in West Africa's textiles industry?" 30 Sept 2021. Accessed 25 Aug 2022.
[4] Mckinsey & Company. "Solving Africa's infrastructure paradox." 6 March 2020. Accessed 25 Aug 2022.
[5] Mckinsey & Company. "Winning in Africa's agricultural market." 15 Feb 2019. Accessed 27 Aug 2022